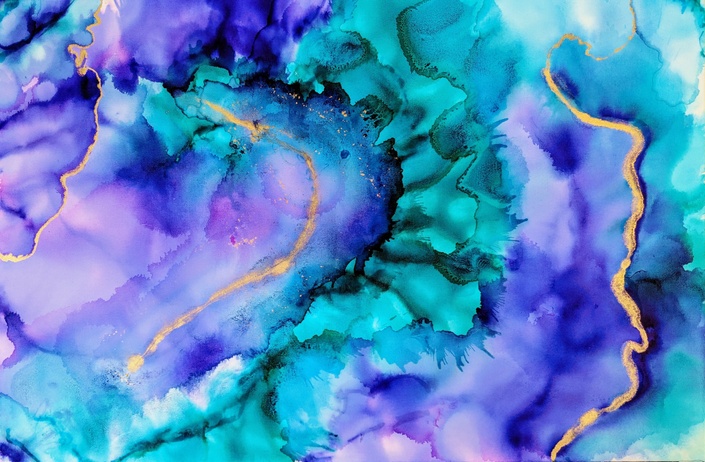 The Classroom Management Course
Solve the problems. Get control. Love your job.
Note: Registration for this course re-opens in October for $199 or four monthly payments of $50. Purchase orders are welcome at any time -- just email [email protected] To get on the waitlist, click here.
---
When you're facing student behavior problems, teaching can feel like the worst job ever. You can't get through a lesson because you can't get through a sentence without students talking over you. You give a direction, and students ignore you. Disrespect is common and leaves you reeling. But then when you seek advice, there are a thousand tips that contradict each other, and you don't know what to try first.

It can feel hopeless.
But it doesn't have to. In the Classroom Management Course, we've culled through and combined the best of what's out there to bring you practical training in the four elements of a well-managed classroom. It's everything you need and nothing you don't.
Here's the gist:
35+ focused, bite-sized video lessons -- designed with busy educators like you in mind
an online discussion forum for the whole course, in which bright educators like you connect, share, ask, and support
24-7, all-online, lifetime access to course materials
Weekly live, recorded office hours with your instructor, Lynsay Fabio
---
To manage a classroom well, you need both a top-level understanding of how it effectively managed classrooms work and an on-the-ground comfort with the moves that make it possible. In the Classroom Management Course, we chunk your learning journey into the four elements of warm, demanding classrooms:
Plan - This is the list of rules and consequences you and your students will live by. We'll join a chorus of master teachers in recommending the simplest, most effective plan possible. We'll share the one we use and break down exactly how we use it
Moves - These are the physical and verbal techniques you practice, just like an athlete, so that you're ready for the big game when the bell rings. You'll know exactly what to do and say to prevent and correct misbehavior.
Procedures - These are the routines you'll teach students so that class flows easily and efficiently. We'll teach you how to prioritize them, how to teach them to students, and how to keep them sharp over time.
Warmth - This is the beating heart of the approach. Your class has to be more than just rules and consequences, so we'll teach you the CARE framework. This will guide you in becoming a teacher your students love and trust, even as (especially as!) you hold out for excellence.
In this online course, you'll learn…
the shortest path from a classroom management mess to a lovely learning community
why a classroom management plan is essential for your classroom
how to choose rules that deter most misbehaviors
how to choose consequences that are easy yet effective
how to give a consequence directly and respectfully
what to do when the same students keep breaking the rules
teacher moves that prevent misbehavior in the first place, and exactly how to do them
teacher moves that correct misbehavior, and exactly how to do them
the most essential classroom procedures and how to teach them
why it's best to be both warm AND demanding, and what that looks like in practice
how to manage your emotions in an authentic, lasting way
how to inspire a sense of wonder and awe in your students
how to build relationships that support learning meaningfully yet efficiently
how to make students feel loved even as you drive for excellence
the answer to whatever classroom management questions you have, via live Q&A office hours
Here's how the course works
WATCH: Once you register, you get immediate access to every video in the course. Altogether, the Classroom Management Course has 5 core modules, plus the epic added bonus of weekly recorded Q&A sessions with your instructor. Each video lesson is 2-10 minutes in length, and as soon as you register I walk you through how best to use the course and set yourself up for success. You'll watch an excellent teacher describe and model how she manages her classroom, with lots of pro tips dispersed throughout.
SCRIPT: Each of the core video lessons prompts you to create an artifact for your real classroom: a list of rules, for example, or a set of directions.
PRACTICE: Whenever possible, you will be prompted and encouraged to immediately stand and deliver. These at-bats are invaluable for working out the kinks in your practice to truly master your teacher moves and make your procedures a reality with your students.
CONNECT: The power isn't just in the content -- it's in the connections. You will be blown away by the smart, earnest people who are in the course, engaging with the same struggles you are. That collegial power is enough to prove to you that yes, you are not alone and you can do this! In the course, we facilitate connection in two ways:

through the online Palapa learning community, and
through weekly, livestreamed and recorded Q&A office hours with your instructor, Lynsay Fabio
Wait… Practice???
That's right. For much of the course, you'll stand up right away and practice what you've learned in our simple I Do/You Do lesson format. After every single lesson in Modules 1-4, you will be creating something real for your classroom or standing up to practice the exact moves you'll make in front of your students. The result: you'll be more Day 1 Ready than you've ever been in your life.
There's no other PD on classroom management that is this comprehensive and focused. Nuanced yet simple. Ideal yet real. Everything you need, nothing you don't.
You'll walk out of the course with:
1 simple, effective classroom management plan
1 script for how to teach the plan to students
7 moves to prevent misbehavior
6 moves to correct misbehavior
1 combo move that you'll turn to again and again -- this can solve just about ANY messy moment!
7 procedures
10 bonus procedures to steal as desired
10+ ideas for adding warmth to your classroom
25 detailed models from an experienced educator illustrating all techniques for your reference
25 rounds of practice
Confidence to enforce the plan, use the moves, teach the procedures, and create warmth from Day 1
1 partner on your classroom management journey, to whom you can turn whenever you need this year -- that's me, Lynsay :)
Taught by a teacher who's researched and tested these ideas for years.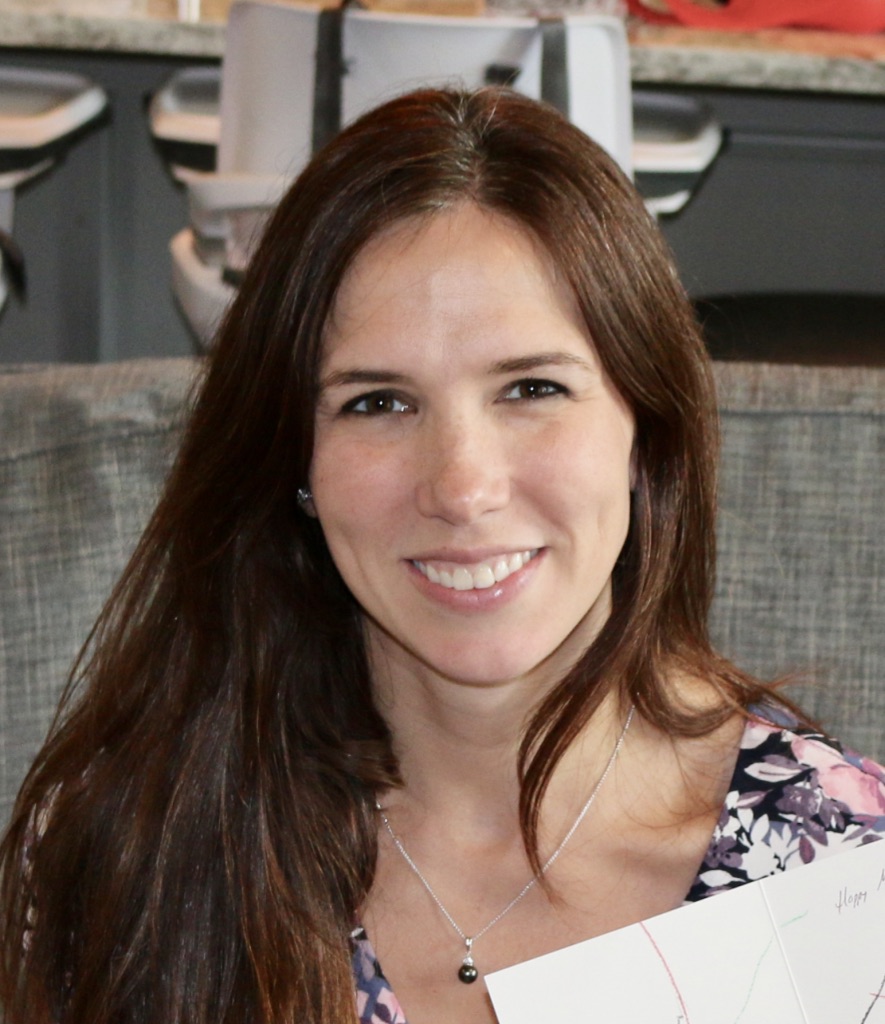 Hi there! I'm Lynsay Fabio, the author of the Classroom Management Course. I've taught middle and high school English for almost 10 years, most recently in New Orleans. My classroom culture has been held up as an example of excellence -- internally in the Collegiate Academies network, and externally in an article in U.S. News and World Report.
But it wasn't always that way. In the fall of 2011, I joined a phenomenal school team in which I was the worst teacher on staff. My classroom was unruly and unsafe. I could either get better at classroom management or lose my job. Thankfully, through a series of world-class professional development experiences and my own independent research, I became a great teacher. This course is the compilation of everything I've learned, put together in one clear roadmap. I hope it helps!
More about me: I live in New Orleans with my husband, our identical twin two-year-old sons, and our tiny dog. Our Halloween costumes are epic. In this season of small children, I get to work with Dave Stuart solving teacher problems and creating resources that help make teaching better.
What's in the Course?
Module 1 -- Plan: Rules, Consequences, Teaching, Enforcing
Available in days
days after you enroll
Module 2 -- Moves, Pt 1: Teacher Moves that Prevent Misbehavior
Available in days
days after you enroll
Who's the course for?

Any educator who is feeling burnt out by behavior problems and needs solutions now.
New(er) teachers who want to know what holding students to high expectations actually looks like in a classroom-- what to do, what to say, what not to say.
Experienced teachers facing new behavior challenges, or who want to go from Good to Great in classroom management.
Instructional coaches who want to support teachers with practical strategies to manage their classrooms and build their teacher credibility.
Administrators looking for PD material that will help with behavior problems in classrooms schoolwide.
I taught in a majority free/reduced lunch high school, which had all the challenges that poverty wreaks: kids "at risk", kids with low motivation, kids with poor academic habits, kids with poor classroom behavior, kids with tough home lives. Our school proudly sought out and welcomed the students who needed us most, and so we did in our classrooms. But our school was also one of the best public schools in the district, so we also had this upper tier of kids who missed qualifying for the magnet school by a point or two. They had excellent preparation and strong habits built in previous classrooms, and they came to my classroom expecting more of the best. The result of this diverse learning population all in one room is that my classroom management strategies had to work for everyone. So I feel reasonably confident saying that they'll work for your students, too.
Dave Stuart's teaching context is far different from mine, yet he's said definitively: "This stuff works. It could help people. We have to get it out there." He's led PD in a broad range of schools and to a broad range of educators, so I trust his judgment.
And if we're wrong, good news: we offer a 30-day, full-money-back guarantee for the course. If you put in a month and find that it doesn't help, send us an email at [email protected]
Why invest in the course?
I'm just going to say it: it's way cheaper to pay for a classroom management course than it is to replace a teacher. Or to go back to school for a new career path.
The stakes are that high. So many teachers quit in the first few years because they don't have the support they need to manage their classrooms. Others quit later as their efforts against the rising tide of misbehavior and disrespect seem futile. I don't want to go blaming administrators-- I was blessed with an amazing principal, and not everyone has the same level of support and resources to provide world-class PD experiences to their staff. But the data on teacher retention makes clear that teachers need more support in this area, and that support is worth investing in.
Why THIS course, though?
It's decisive. The classroom management PDs I've seen offered by typical school districts are presented as a grab-bag toolkit-- "Try all this stuff and see what sticks!" Our course is a clear, 4-part roadmap: Do these 4 things in order and you will see success. Other courses stop short of telling you which rules are best, or what exactly to say to students. We are decisive and explicit because we know that what teachers need most is a great model to steal.
It's efficient. The sources from which these techniques came took a long time to read, digest, and practice. They are also much more comprehensive than this course. This course is targeted to include everything you need and nothing you don't. Also, we only cover techniques that are simple for classroom teachers to implement. No complicated behavior plans here.
It's online. Once you register, you have everything you need. No added costs, no subs, no travel. It's made for people with busy schedules. Lesson videos are 2-8 minutes in length, followed by 5-10 minute reflective application exercises. Also, you can take the course when it works for you: a bit each day, or over a few immersive days. You have lifetime access to all lessons from the moment you register.
Register Now!
The inaugural cohort of the Classroom Management Course opens from August 1 to August 31, 2019. Enroll now and receive:
40+ high quality, schedule-friendly video lessons, broken up into sharply focused modules.
Unlimited access to the course. View it wherever and whenever you'd like, this school year and beyond.
Weekly, exclusive livestreams with Lynsay.
100% money-back guarantee. If you use it, and you don't love it, we'll refund you. It's as easy as that. (Email: [email protected])
Certificate of completion indicating 10 hours of professional development.
We love purchase orders!

If you'd like time to get administrative funding for your enrollment in the course, we love that. Here are some notes to help:
First, we wrote a whole blog article on how to ask, and it includes a worksheet that lays out the case for a similar course. Find that article here.
Second, this process can take time. If you're committed to seeking administrative funding, email us at [email protected] and we'll hold your spot in the course.
Third, if your school prefers to purchase by check or purchase order, that's great! Just email us at [email protected]
Frequently Asked Questions
When does the course start and finish?
The course starts now and never ends! It is a completely self-paced online course - you decide when you start and when you finish.
How long do I have access to the course?
How does lifetime access sound? After enrolling, you have unlimited access to this course for as long as you like - across any and all devices you own.
What if I am unhappy with the course?
We would never want you to be unhappy! If you are unsatisfied with your purchase, contact us in the first 30 days and we will give you a full refund.
I wish I found this course before my Day 1. What if my school year has already started?
It's not too late! You can hit the Reset button as soon as you'd like. Class cultures are the most malleable in the first two months. I've helped a teacher make a substantial turnaround using the techniques in this course as late as November. My own turnaround from Worst Teacher to Great Teacher actually began in March of 2012. Don't waste the year on a bad start-- join us and get a do-over.
How long is the course?
The course includes 105 minutes of video. Each technique has to be practiced and/or acted upon, and you may want to do the outside reading. So we estimate that the course takes 7-10 hours to complete. We look forward to hearing from our first cohort of students to confirm this time estimate.
What research and writing informs the course?
Here's a list of sources that we've drawn on in our years of developing this classroom management approach: Michael Linsin's Smart Classroom Management, Doug Lemov's Teach Like a Champion, the Match school in Boston, Lee Canter's Assertive Discipline, John Hattie's Visible Learning for Teachers, Diana Baumrind's work on parenting styles, Shelly Gable's work on active constructive responding, Harry Wong's First Days of School, Fred Jones's Tools for Teaching, and Ronald Morrish's With All Due Respect.
This course is not open for enrollment.
In short, if you're ready to become a warm, demanding leader of a sharp, lovely classroom, this is the course for you.
This course is made for busy teachers who love teaching in theory, but feel bad at it because of all the time they waste on behavior in reality. Teachers who want simple, common-sense solutions to behavior problems. Teachers who want to make a lasting impact not just on what students know but on who they become.
I actually did it. I turned my classroom around from a giant mess into a beacon of excellence and warmth (not my words). I've taken everything I learned in that process, distilled it to the essentials, and put it all here in this course for you-- for today, and for the rest of your teaching career.
I can't wait to see you inside.